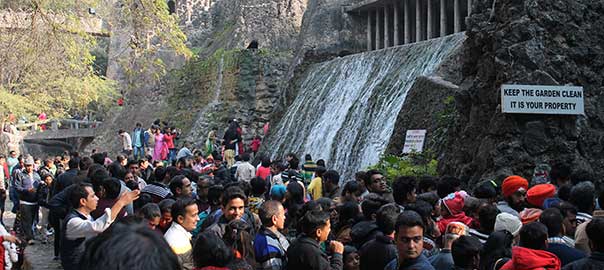 It is possible to change despair situation to hopeful one through the help of God.
Many among us are lost in the battle of life. Injustice, cruelty , financial crisis, inflation, debt, unemployment, worry of being married and having children are daily problems that does not allow us to move forward. Our religion, ritual and family relationship etc. are  of no support. What to do ? Where to go ? Many say, "I do not want to live anymore". There was a prophet in the time of Old Testament who were living among people who are slaves and in bondage of poverty, lack, disease, and injustice. They went through unending pain but Prophet pleaded with the Lord and moved His heart. God said to people of Israel through him. ' I know the plans I have made for you,These plans are not for your harm but for your good. I want to give them future and hope' Whatever God says is always fulfilled. He is God and need not to tell lie to gain our favour. But the truth is applicable  only to those who believe in Him and come under protection by confessing Him as a personal Saviour. This message of hope is only for those who are willing to build a relationship with Him. Jesus Christ came to this world to save me and you, heal our diseases and deliver us from ills of life.His message of hope is not only for this life but also after death.
Whenever any individual, society and country is ignorant of the knowledge written in the Bible, he is far away from that inheritance God has stored for his creation through sacrifice of Lord Jesus Christ on the cross. He died to save us from misery of poverty, sickness, effect of curses through sin,as well as fear of death. Bible is a story of people who trusted in God but were not religious. He is Creator God who loves us with no conditions. God sent His son on earth to save us from all perils of life. But decision to accept Him as your Saviour and Deliverer depend upon our choice. No body forces us to take decision. But  whatever we sow  we  shall reap.
If you decide to relate to Him as God and want to be become His chosen people, repeat this prayer  written  below from the honesty of your heart.
" O God of creator of heaven and earth, no body told me about you thus far or if I was told so, I did not understand or believe. I have sinned against you  knowingly and unknowingly. I never understood the power of your sacrifice on the cross to deliver me from every curse in this life. I have been mislead by power of darkness throughout and did not understand the evil schemes of Satan.I and my ancestors have sinned against you by thought, word and deed. Please forgive our sins and receive me  as child in your kingdom. I pray this prayer in the name of Lord Jesus Christ. Amen
If you have prayed this prayer and are serious about following Jesus Christ in your life, go and buy a copy of the Bible and start reading it. If you are not educated ask any of your family member to read Bible loudly. One should join the company of believers in home . Church or school hall wherever they meet. When you meet with people who know God of the Bible you will know more about God and be partakers of His blessings. Bible discusses everything we need for this life and becoming Godly.
When you click on next page, it talks of His promises for different situations in life, word of encouragement, course of discipleship, TV programs on You Tubes and many other online links to use in your Bible Study and growth as a believer in Jesus Christ, Please Click at the next page, "God and You."